Please note that this is a post for ADULTS. All images are kid-safe, but links included in this post should be opened when the kids aren't in the room.
I loooove taking a good bubble bath. Good bubble bath for adults can be hard to find...at least in my experience! I usually end up just using the kids' stuff because if I want to take a bubble bath, I want there to be actual bubbles in it. Thanks to
EdenFantasys
, I had the opportunity to try
Intimate Organics foaming bath
. I chose the "relaxing" scent of coconut and lemongrass for this review!
I could definitely smell the coconut scent more than the lemongrass, but both were there. When I read the scent choices, I thought it would be more invigorating than relaxing, but it was actually more toward the relaxing end of the scale! And...this foaming bath did just that -- it foamed! It was great, the bubbles lasted the entire time I wanted to soak in the tub and there were still bubbles going down the drain. Most bubble baths seem to have lost all their bubbles and you get out of the tub more because there's no bubbles left than that you're actually done soaking. Love, love, love! I don't so much love the price ($14.99 for the bottle), but since the bubbles actually stick around and it smells really good, I think I could be convinced to get some more in the future.
Intimate Organics foaming bath is paraben free, certified organic and vegan. The ingredients are simple and to the point, there's no question about "what IS that that I'm putting into my bath water?"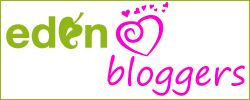 Disclaimer: I was sent a gift certificate from the above company in return for my honest opinion and review. No other compensation was received.